PRODUCTS
Contact us
86 17344894490
---
Mobile:
86 17344894490
---
Email:
info@signialuminium.com
---
Skype:
signialuminio
---
Sales Office:
A126 Building 4, No.89 Science Avenue,National HI-Tech Industry Development Zone,Zhengzhou,Henan,China
---
Factory Address:Industrial District, Xin'an, Luoyang city, Henan Province,China
---
Mirror polished aluminum sheet
Mirror polished aluminum sheet
Mirror polished aluminum sheet, means mirror aluminum sheet, which is used polishing or rolling etc means to make the surface treatment, make the aluminum sheet show the mirror features. Signi Aluminum's mirror polished aluminum sheet is using cold rolling method to make mirror coil and mirror sheet.
 
Mirror aluminium sheet is only a general name. It can be divided into standard mirror, high mirror and super mirror according to the high, medium and low mirror surface of the sheet. According to the way of surface post-processing, it can be divided into anodized mirror aluminium sheet and non-anodized mirror aluminium sheet.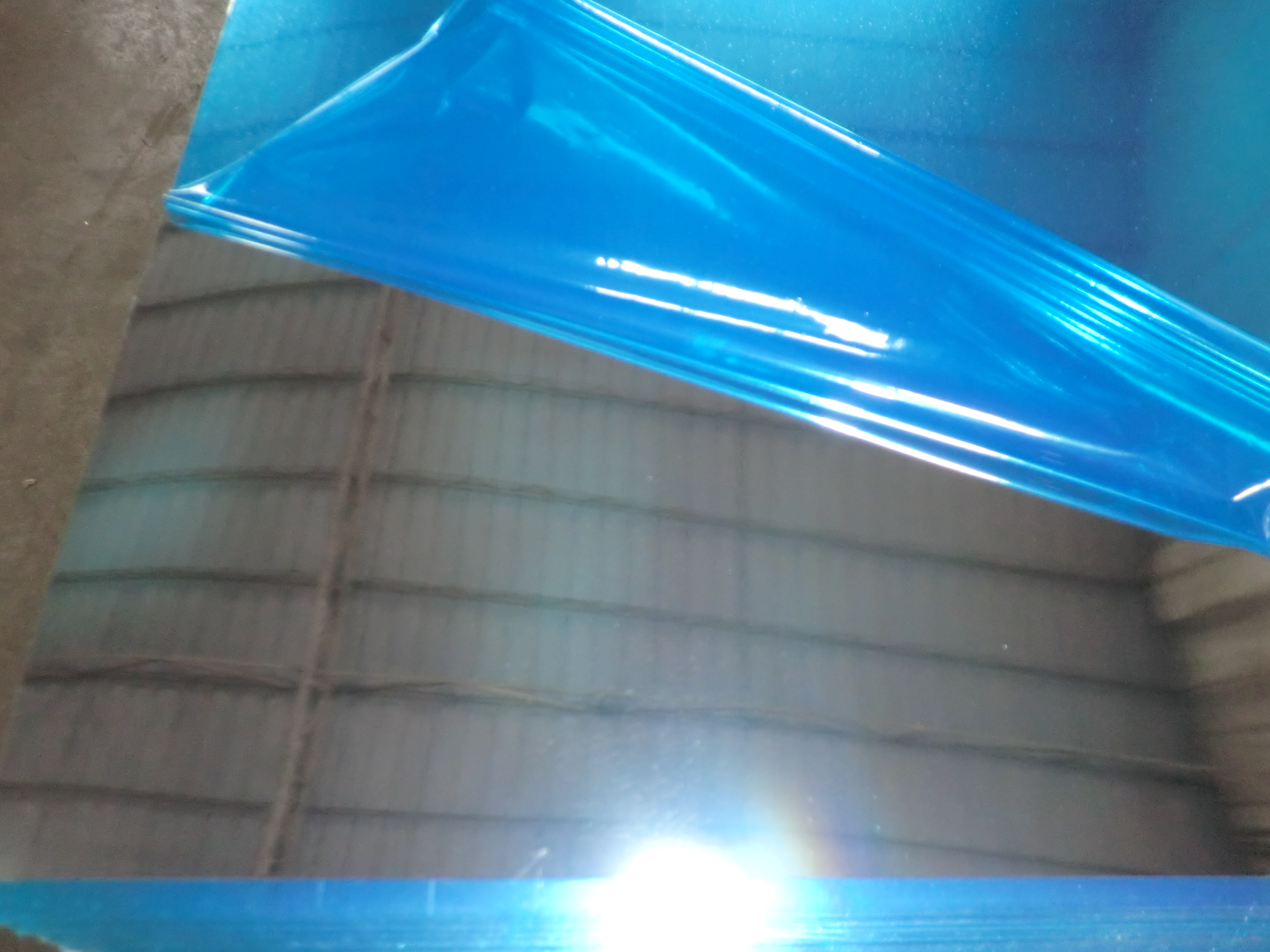 The characteristics of Henan Signi aluminum mirror polished aluminum sheet are:
Super mirror 95% reflectivity characteristics:
The material is novel and unique with high quality.
Scratch resistance, surface hardness reaches sapphire grade.
Environmental protection is non-toxic and fireproof.
Anti interference, shielding electromagnetic wave, excellent heat dissipation performance, suitable for precision electronic products.
Anti static, non dust absorbing, easy to clean, strong anti fingerprint ability.
Greatly reduce the surface treatment process, improve the rate of good products, thereby effectively reducing costs.
Low weight, only 1/3 stainless steel and easy to process.
The surface oxide layer will never fall off, and the color will be uniform.
(total reflectivity): >95%
(diffuse reflectance): <10%
(mirror reflectivity):88%
Hardness: H18
Tensile strength: 160-200Pa
Bending strength: 160-200MPa
Extension rate: 2%
Packing:
Coil: upright wooden pallet package. The outer fiberboard packing is suitable for domestic land transportation.
Plate: wooden box or wooden pallet packing.