PRODUCTS
Contact us
86 17344894490
---
Mobile:
86 17344894490
---
Email:
info@signialuminium.com
---
Skype:
signialuminio
---
Sales Office:
A126 Building 4, No.89 Science Avenue,National HI-Tech Industry Development Zone,Zhengzhou,Henan,China
---
Factory Address:Industrial District, Xin'an, Luoyang city, Henan Province,China
---
Black mirror aluminum sheet plate manufactuer in China
Black mirror aluminum sheet plate manufactuer in China
Signi Aluminum has been focusing on mirror anodized aluminum sheet manufacturing for ten years. We are committed to becoming the world's leading manufacturer and service provider of aluminium oxide sheets. Over the past ten years, Signi Aluminum has mastered the core technology and proprietary equipment of rolled anodic oxidation and photooxidation, and effectively solved the problem of serious color difference and bending burst of traditional anodic oxidation. Over the past ten years, it has owned 36 national patents for technological inventions. Now, Signi Aluminum Technical Engineer recommends a black mirror aluminum sheet plate.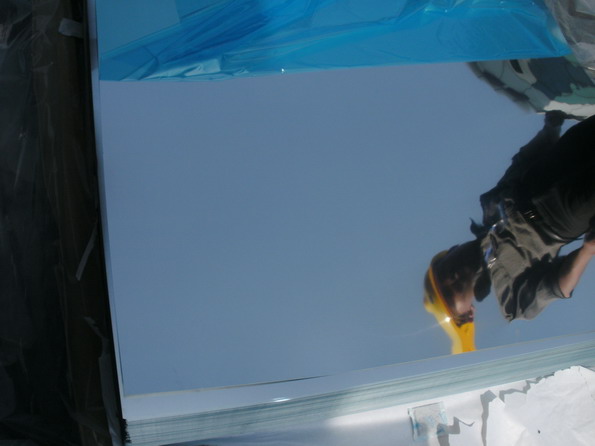 The
black mirror aluminum plate sheet
of Signi Aluminum is an
anodized mirror aluminum sheet
with mirror effect and black effect on the surface of aluminium material by special process treatment. The surface of mirror aluminium sheet treated by anodic oxidation is as smooth as a mirror and shows all black luster. The oxide layer protects the aluminium sheet itself. It has high hardness, wear resistance and excellent corrosion resistance. The unique micro-pore of the oxide layer can absorb black pigments and eventually form a thick
black anodized mirror alumina plate sheet.
Black mirror alumina plate sheet
can be widely used in various industries, such as interior and exterior decoration, household appliances panel, electronic products panel, automobile interior and exterior decoration parts, logos, signs, cosmetics, packaging industry, aluminum-plastic panel and so on. As a pre-treated aluminium material, Signi Aluminum
black anodized Mirror Aluminum Plate
is light in texture, hard in surface, not easy to scratch and can be directly processed and formed, which can save time and cost for users. This type of alumina board has a wide range of applications, a little annoying, and has been widely welcomed by many enterprises since it came into the market.