PRODUCTS
Contact us
86 17344894490
---
Mobile:
86 17344894490
---
Email:
info@signialuminium.com
---
Skype:
signialuminio
---
Sales Office:
A126 Building 4, No.89 Science Avenue,National HI-Tech Industry Development Zone,Zhengzhou,Henan,China
---
Factory Address:Industrial District, Xin'an, Luoyang city, Henan Province,China
---
Polished aluminum sheet suppliers manufacturers China
Polished aluminum sheet suppliers manufacturers China
Polished aluminum sheet suppliers manufacturers in China have many many, however the professional one not much, Signi Aluminum is one of the most professional polished aluminum sheet supplier and manufacturer.
 
Our polished aluminum sheet coil foil ranges as below:
 
1. Mirror aluminum foil for printing, mainly have two types: champagne gold mirror finish and silver mirror finish, mainly used for Rotary UV printing, screen UV printing, screen printing, ink printing, concave printing, etc. And main dimension is 0.28mm×1250mm×Coil.
2. Solar reflective used mirror aluminum plate has high reflectivity, more than 95%, high wear resistance, high weather resistance, excellent acid and alkali resistance, very suitable for outdoor use, and hard and not deformable.
3. Mirror aluminum foil produced by our company mainly uses aluminum foil coating, gold mirror coating, silver mirror coating, champagne mirror coating, mirror aluminum foil after coating, mostly used in chocolate packaging, gift packaging and other high-grade packaging occasions.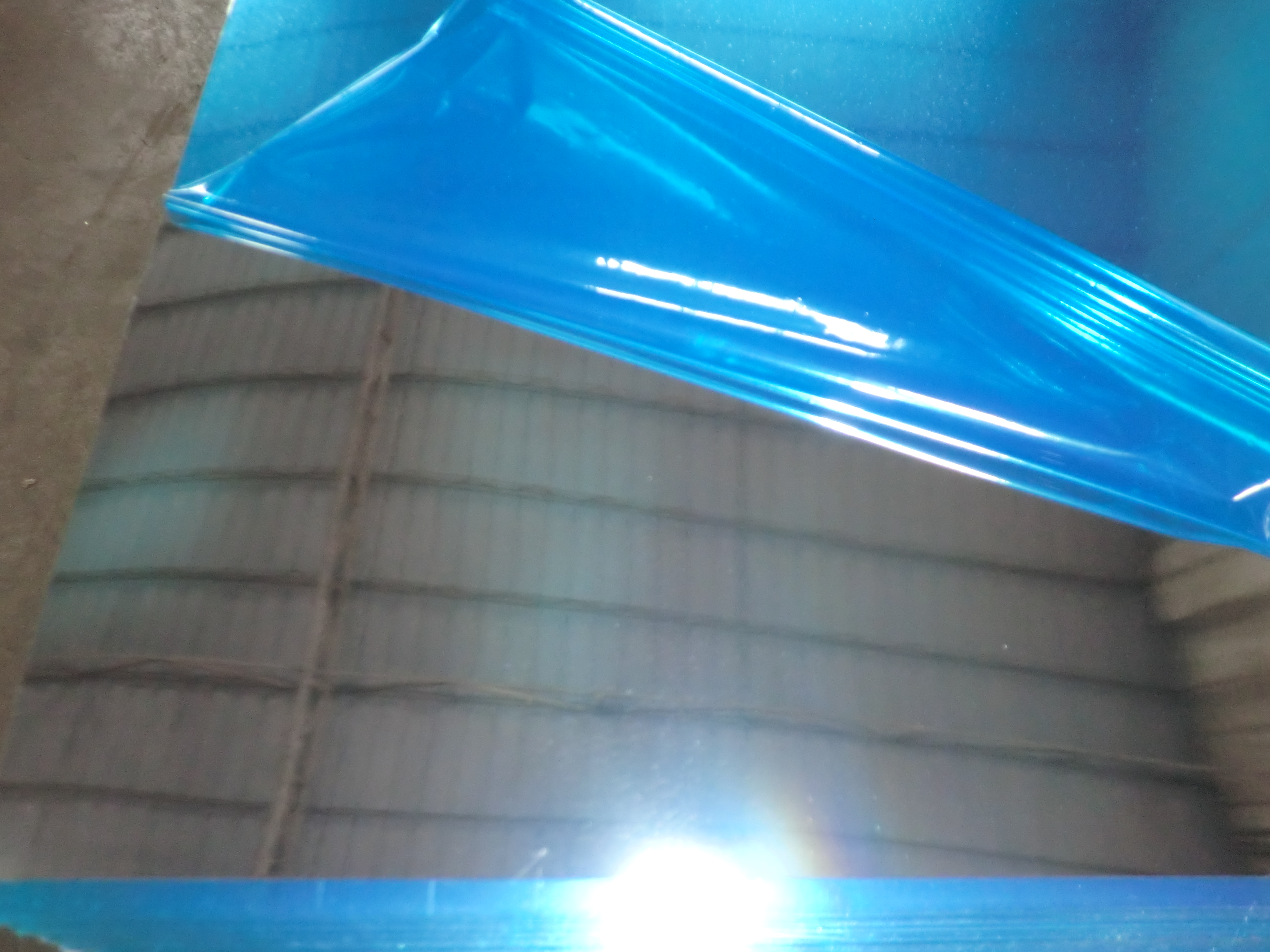 4. Satin anodized aluminum mirror coil sheet, main alloy 1100, 1070, 5005, 5052 and so on. The production method is to anodize the surface of the rolled mirror aluminum coil, and then form a protective film with transparent band hardness on the surface.
5. Matte anodized aluminum mirror sheet coil has a silk-like delicate and soft surface, its silk-like delicate and soft surface effect and metal luster perfect combination, giving building or product a new vitality and art form.
6. Mirror anodized aluminum coil sheet gives the natural soft metal texture of the aluminum and gives it a higher surface protection performance, and the oxide film will never fall off. Further protection of the aluminum surface is not subject to physical and chemical corrosion. With different surface effects, the mirror anodized aluminum coil of Henan Signi Aluminum has become the first choice for innovative products in various fields.