PRODUCTS
Contact us
86 17344894490
---
Mobile:
86 17344894490
---
Email:
info@signialuminium.com
---
Skype:
signialuminio
---
Sales Office:
A126 Building 4, No.89 Science Avenue,National HI-Tech Industry Development Zone,Zhengzhou,Henan,China
---
Factory Address:Industrial District, Xin'an, Luoyang city, Henan Province,China
---
Composite mirror reflective aluminum sheet supplier
Composite mirror reflective aluminum sheet supplier
Composite mirror reflective aluminium sheet and composite mirror matte aluminium sheet are high reflection vacuum aluminium plating composite energy-saving materials, which are mainly used for high efficiency fluorescent grid lamp.
The product abandons the traditional polishing process and adopts advanced high vacuum continuous deposition technology and composite technology. The product has the advantages of high reflection and high spectral selectivity.
 
1. Product characteristics:
Price stability and cost savings
High reflectivity and energy saving
Lightweight texture, easy to shape
Hard surface, not easy to scratch
It can be directly processed without pretreatment.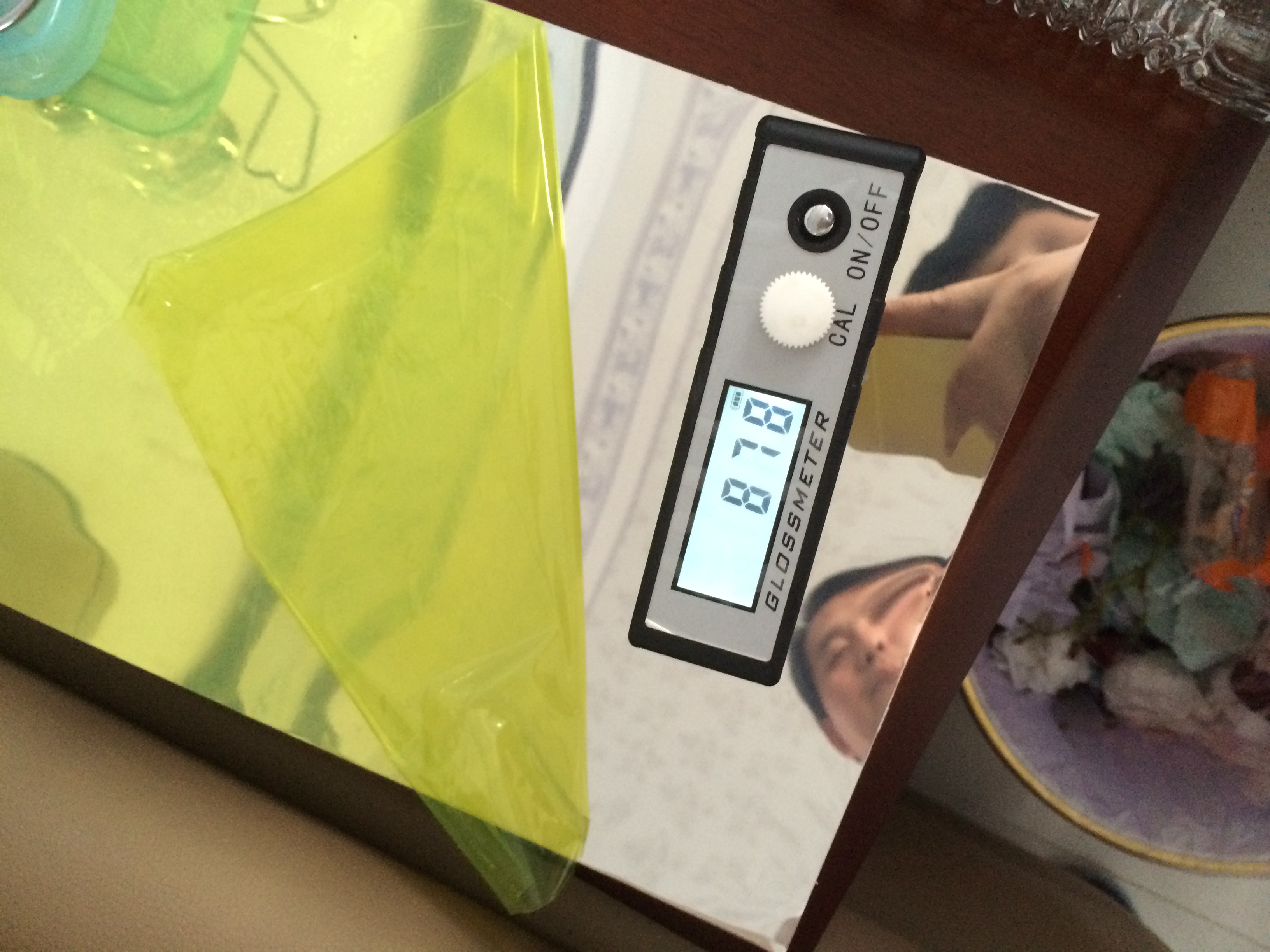 2. Technical parameters:
Alloy: pure aluminium
Technology: cladding mirror
1). Aluminum brand: 1100; 1050; 1060; 1070.
Hardness: H24.H26.H18
2). GS (45C) specular reflectance is more than 84%, compared with other materials.
High reflectivity vacuum aluminized composite energy saving material 88% stainless steel reflectivity 44%.
30% anodic oxidation reflector for aluminium sheet and 3.8% white paint reflector for aluminium sheet
3). Outdoor exposure and aging resistance are more than 2 years and indoor aging is more than 10 years.
4). Mechanical properties:
A, Tensile Strength (Longitudinal and Transverse)>160 Mpa/
B, Fracture Elongation (Longitudinal and Transverse)>70%
C. Heating rate of expansion and contraction (longitudinal and transverse) < 3%.
D. D. Melting point > 238 C
E. Yield strength: > 129 [mpa], F, elongation: > 2%
5). Bond peeling strength (as required by GB2794-81-84)
A, Initial Viscosity 23+2 C, B, Special Viscosity 23+2 C, 1kg, 24h
The peeling force at C and 180 C is 25mm-30mm/min and 0.9kg D. The adhesive layer is uniform and without bubbles.
6). Wear resistance: 8 layers of cloth were wrapped with 5 x 6 cm plank and pressed with 0.3 kg/cm 2. The sliding speed was 120 cm/min, and grinded 5 times vertically and horizontally. Reflectance is required to remain unchanged or to have very few fine lines.
7). There will be no fracture and wrinkle when the material is made into lamps or lamp-like products by bending and stamping.

3. Application of products:
The composite mirror reflective aluminium sheet is widely used in the reflective cover of lighting lamps and places where heat insulation and insulation are needed, such as refrigerators and refrigerators. The fluorescent lamp reflector can be used in hotels, shopping malls, exhibition centers, offices, train boxes, etc. It not only greatly improves the quality of environmental lighting, but also has remarkable energy-saving effect.
Taking YG2-2X40W fluorescent lamp and 2x16W ceiling lamp as examples, the illumination of YG2-2X40W fluorescent lamp is increased by more than 25%-30% compared with common white paint reflector and aluminium plate anodic oxidation reflector respectively, which has obvious power saving effect and luxurious light source. Installation of refrigerators, refrigerators, heating rooms and thermal insulation equipment will achieve ideal energy-saving effect.
 
4.Instructions for the use of composite mirror reflective aluminium sheet:
 
a. Composite mirror reflective aluminium sheet is widely used in lighting fixtures and thermal insulation equipment. Mirror reflective aluminium plate can also be used in various types of solar water heaters, which has significant energy-saving effect.
 
b. The products are formed by bending, stamping, without breaking, defilm and wrinkles, and the surface is covered with protective film to facilitate the processing and use of users.
C.Handling should be handled with care, not replay, in order to avoid damage to the surface. Storage warehouses should be kept as ventilated and dry as possible. This product should be used up within 5 months after delivery.
 
5. Packing
Protective film: The shelf life of the protective film on the surface of aluminium material is 12 months. The storage area of aluminium material should be dry and ventilated to avoid high temperature and direct sunlight.
If the aluminium material is stored at high temperature or in direct sunlight, it will cause the residual plastic of protective film or can not be torn off.
Coil: Vertical wooden pallet packing.
Plate: The export is packed in wooden cases or wooden pallets.